NK Architects shaping HCCC
The architecture firm continues its partnership with HCCC
The award-winning Hudson County Community College library, officially called the Gabert Library, has been providing content and resources for its students since it opened in 2014. Serving thousands of students, the library is a destination for research, inspiration, and study. Over the years, the library has also held art exhibits, lectures, clubs and community gatherings.
The project was designed and built by NK Architects. A company who has previously worked with the college. Together, HCCC and NK Architects teamed up to bring the campus multiple significant buildings such as the library, student center and the new eleven-story tower underway.
NK Architects have also done projects for notable universities such as Princeton University, New York University and Seton Hall University.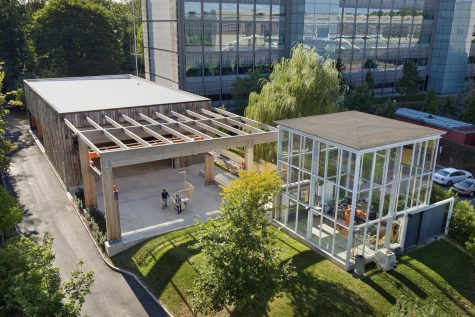 The architectural team has been praised in the past for completing cutting-edge, modernized buildings. In addition to academic buildings, NK Architects have also built science labs, corporate offices and medical centers. However, the firm has built several unique higher education projects in New Jersey. The HCCC library is over 30,000 square feet, featuring computer centers and personal tables to study quietly. The library takes up two floors of the six story building. Princeton's Open Laboratory for Embodied Computation serves as both a workshop and a state of the art research facility for Princeton's architecture school. The "classroom in the trees" is Kean's newest addition to their environmental studies department. The building surrounds students with green views of nature while enhancing the student's environmental studies experience.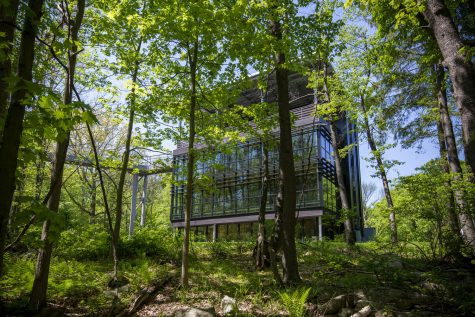 In a 2021 interview conducted by the Hudson Reporter, the reporter asked President of HCCC, Dr. Christopher Reber to speak about the recently opened student center. Dr. Reber said, "The building is the first, dedicated student center in the college's 47-year history, and because of the pandemic, this is the first time our students are able to take full advantage of everything it offers." 
Now, two years later, the college will adding to its developing campus with another NK building.