The Art in Our Jersey City Neighborhood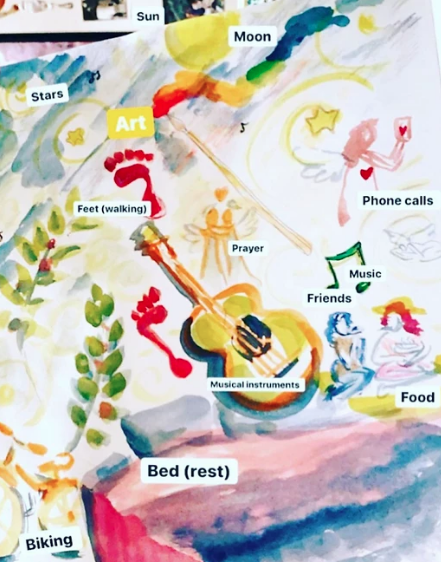 On Sept. 11, JC Fridays, a quarterly art festival hosted by Art House Productions in Jersey City that highlights talent in our local community, went virtual via Zoom. JC Fridays is dedicated to connecting businesses with local artists.
Restaurants, residential buildings, hotel lobbies, performance spaces, universities and schools are just a few of the local business that regularly participate to use their space to showcase the works of resident artists.
Founded back in 2006, Art House Productions' JC Fridays started as an outlet for local artists to express their grief in light of the devastating events of Sept. 11, 2009.  Since then, the art event has occurred quarterly every year and the recently declared global pandemic has not stopped JC Fridays from successfully moving the event online back in June of this year.
The three hour event showcased several members of Jersey City's creative scene those of which included resident painters, singers, sculptors, performers, writers, webzine creators, non-profit health centers, art galleries, and community organizations.
Beginning with a commemoration piece from Meredith Burn, Art House Production's Executive Director, who read a poem by Billy Collin's titled "The Name", a poignant homage to the victims and responders of 9/11, the event was overall well attended with at least 120 participants from Jersey City's local art community.
Art House Productions is currently located on 262 17th St. in Jersey City on the main floor of the Cast Iron Building, where shows are consistently curated, and appointments are ready for those who wish to visit. The next JC Friday's event is on Dec. 4.
If you weren't able to attend the recent showing, don't fret! The list of participating individuals and their works are listed below. Check them out: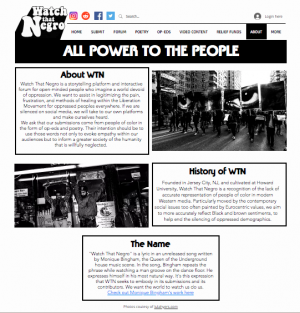 A Webzine started by Quinn Williamson as a platform for BIPOC citizens to share their experience on social, political, and creative affairs.
Project Greenville is a community platform that informs local residents and surrounding areas of events, places, and points of interest happening in the Jersey City neighborhood of Greenville.
A Jersey City artist who uses mix media in his creations and art. Andreas has various pieces involved in design, graphics, sounds, sculpture, and more.
Peace Care offers health services to the community. They also engage and support the healing benefits of Art Therapy.
A Jersey City artist whose work consists of a myriad of materials and collages made from recycled materials.
An art and designing fabricating company that offers assistance and education to those interested in creating their own art, inventions, and ideas.
The Hamilton Square Condominium Lobby Gallery
Hamilton Square Condominium's Lobby gallery has an ongoing show called Pro Art Jerseyscapes III curated by Kristen DeAngelis.  Check out their website for a virtual or in-person tour.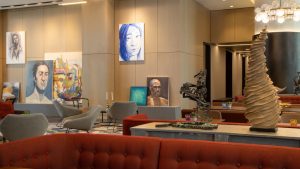 Panepinto Galleries collaborated with Canopy by Hilton to create a gallery space for Jersey City artists to not only showcase their work but also as a means for art buyers to have access to buy local art.
A pop-up gallery created by a small team from Drawing Rooms, a non-profit art organization, and the management of Duvora Luxury condominiums.
Art at Saint Paul and Incarnation (ASPI)
ASPI was founded by Rev. Thomas Murphy to offer local minorities a venue to showcase their art.  ASPI has events that range from individual to group artists, performance arts, art interviews and talks.
No Dominion Theatre offers venue for original plays by local residents. It allows opportunities for original written plays to be shown.
Fine Arts Gallery Saint Peter's University
Fine Art Gallery is found in Saint Peter's University. It is currently showing the works of three artists: Rodrigues Calero, Cheryl Gross, and Abby Levine.
New Jersey City University Gallery
NJCU is currently showcasing 3 artists: Winifred McNeill, Sunil Garg, and Dahlia Elsayed.